Händel: Solomon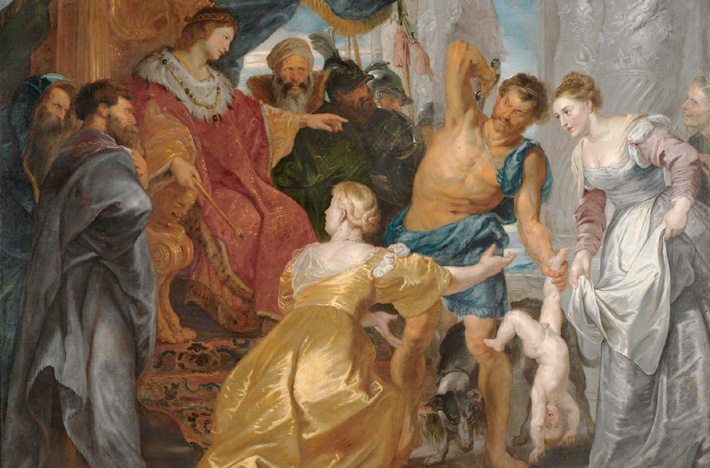 Listen to the world famous artist and Swedish royal court singer Anne Sofie von Otter in the title role of Georg Friedrich Händel's oratorio Solomon, together with the Drottningholm Baroque Ensemble, UAK, and soloists.
The oratorio from 1748 is based on the biblical narrative about king Solomon. This baroque pearl blends Händel's beautiful and expressional recitatives and airs in operatic style with grandiose choruses similar to the composer's church music. The size and quality of the work is well in line with the composer's masterpiece oratorio Messiah, and is a must for all lovers of Händel's music.
The work has likely never been performed in Uppsala, nor perhaps never in its entirety in Sweden. Here, Solomon is performed in a brand new edition and dramatization made by Anders Eriksson, in which the dramatic character of the work is enhanced through a few small alterations and dramaturgical instructions.
Cast
Solomon: Anne Sofie von Otter, mezzo soprano
Queen of Sheba/First Harlot: Siri Karoline Thornhill, soprano
Zadok, the High Priest: Christian Diez, tenor
Nathan the Prophet: Manfred Bittner, bass
Second Harlot: Åsa Lansfors Lindblom, soprano
Academy Chamber Choir of Uppsala
Drottningholm Baroque Ensamble
Stefan Parkman, conductor
fall 2020
Uppsala University hall
Stockholm